Dr. Michael A. Evans, Sr.
SCHOLARSHIP FOUNDATION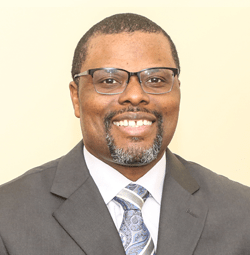 Reverend Michael A. Evans, Sr.
Reverend Dr. Michael A. Evans, Sr. is the proud pastor of the Bethlehem Baptist Church in Mansfield, Texas, where he has humbly served for 25 years as the "Under Shepherd." Born the oldest of 6 children on November 4, 1966, Pastor Evans is a native of Houston, Texas and he is married to Mrs. Lisa C. Evans, his high school sweetheart of more than 30 years. To this union, they have two adult children.
Pastor Evans received his Bachelor of Arts in Political Science (Pre-Law) from the University of Texas at Arlington. He received his Master of Divinity degree from Texas Christian University's Brite Divinity School. He participated in doctoral studies at Southern Methodist University's Perkins School of Theology and Southwestern Baptist Theological Seminary. He received his Doctor of Ministry degree from Baylor University's Truett Theological Seminary.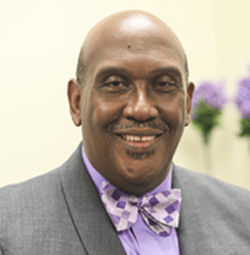 Reverend Leonard M. Hornsby
Reverend Leonard M. Hornsby is Executive Pastor of Bethlehem Baptist Church in Mansfield, Texas, a position he's held since January 2007, serving under Reverend Dr. Michael A. Evans, Sr., his father in the ministry and long-time mentor. In addition, Rev. Hornsby serves as Minister of Counseling.
Rev. Hornsby began his ministry at Bethlehem Baptist Church in February 1997 as Education Director. On the first Sunday of August 1999, he announced he had accepted his call to the ministry and preached his inaugural sermon November 7, 1999. He was ordained February 3, 2002.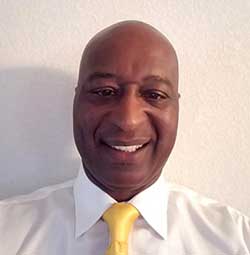 Bernard is a retired dedicated Fire Captain from one of the 9th largest Fire Department in the nation. He served over 36 years with responsible experience in the public service area alone with well-developed leadership and analytical skills as evidenced by ability to continuously improve fire/rescue operations.
Promoted rapidly through strict promotional requirements to handle increasingly responsible positions, culminating in supervisory duties. Earned high level of loyalty from staff and maintained excellent retention rate through fair, consistent evaluations and modeling effective on-the-job performance.